Meet Dr. Andrena Sayles
Discovering the Power of Chiropractic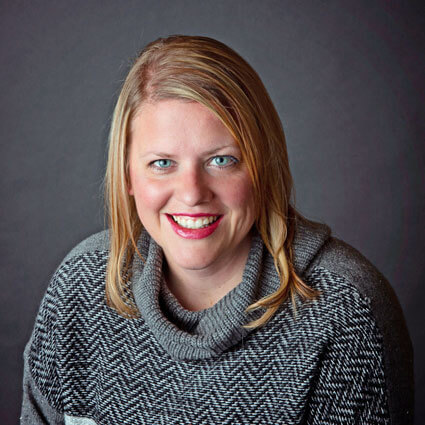 "During my time attending Bradley University for Psychiatry, I realized I had a bigger calling. I had dealt with asthmatic bronchitis since middle school. My parents were struggling with their own health issues. We would visit a local chiropractor to help alleviate the discomfort, which provided positive changes in our quality of health. After discovering the difference chiropractic could make in someone's life, I decided to join the natural healing profession.
I transferred to Palmer College of Chiropractic in Davenport, IA. While attending, I was getting weekly adjustments mainly to counter act carrying all the books. Not only did my upper back discomfort subside, but so did my asthmatic bronchitis. I graduated Palmer College of Chiropractic in 2001 to earn a Doctor of Chiropractic."
Creating Healthy Kids
It was after becoming a mom that Dr. Andrena developed a keen interest in pediatric chiropractic. She has adjusted all of her children since birth. The continuing education she takes focuses heavily on caring for kids.
"I don't want your children to face surgery, taking medications or not getting the most from their childhood. An astounding 25% of kids take medications daily. I want you to know that there may be another way."
The memberships Dr. Andrena holds include The National Family Wellness Alliance, The Pediatric Experience, Epic Pediatrics and INSiGHT Chiropractic Leadership Alliance. Your entire family will feel at home when you become practice members with Dr. Andrena. She keeps honesty, integrity and friendliness as her key values, always here to listen and care for you.
EXPLORE PEDIATRIC CHIROPRACTIC »

A Family-Oriented Life
When she isn't in the office, Dr. Andrena is probably attending one of her children's sporting events. She and her husband, Steve, have been married since 2001. Their kids Braden, Dylan and Evan keep busy with travel baseball, football and basketball. The benefits of chiropractic include keeping them active in their chosen sports. They've even made the varsity team as freshmen!
You don't want to wait when you decide to make a change. Contact us now to schedule a same-day appointment!
---
Dr. Andrena Sayles | (815) 957-0737