About Us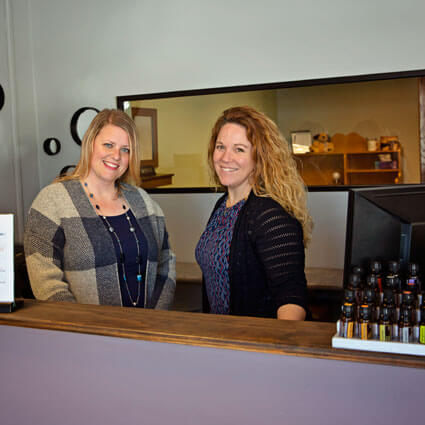 Dr. Andrena Sayles attended Palmer College of Chiropractic. She opened Positive Changes Chiropractic on May 5, 2010. For nearly a decade, she has been proud to be a part of the Rockton community. If you're hoping for a natural path to better health, we'd love the opportunity to help you.
Our Philosophy
We know that you can live a rewarding, rich life without having to resort to risky surgeries or daily doses of medications. By looking at your nervous system, we can ensure that your brain sends the messages it's meant to send to your entire body. As a result, you'll be able to function at your highest level.
Our Mission
To improve the health of families and individuals with chiropractic wellness to achieve an active, healthy and balanced lifestyle.
Why We Put Kids First
Dr. Andrena has a particular focus on pediatric chiropractic. She developed an interest in how chiropractic could benefit our children after becoming a mom herself. Seeing her three kids grow up healthy without medications or frequent doctor visits motivates her every day. It's her passion to share a chiropractic lifestyle with the people in our community, particularly the youngest members of your family.
One of our practice members was a young baby who was always crying and fussy. Her mom felt unable to give her other child what she needed or enjoy her new baby's infancy. After an adjustment, the mom and baby were finally able to get the sleep they needed.
MEET DR. ANDRENA »
Got an Emergency? We're Here for You!
You might require attention at any hour of the day. If so, contact us right away. Dr. Andrena will return your call as quickly as possible to get you in directly. We also have late opening hours that work well for busy schedules. Our regular practice members can stop by for a walk-in whenever it's convenient. Contact our chiropractic office today!
---
About Positive Changes Chiropractic | (815) 957-0737